Normally I'm one of those that refuses to partake in anything Christmas-related until at least the first of December, but the other night I somehow found myself watching 'The Santa Clause' for the first time ever. And that was it for me...CHRISTMAS IS HERE!
I then proceeded to watch the sequel 'The Santa Clause 2' and downloaded the third installment for after that...
It's my ultimate favourite time of the year - everything looks so pretty and festive, it's nice and cold (the perfect weather to rock my porcelain skin!), and the days and nights are filled with tummy warming hot drinks and cosy nights watching films. And no doubt for the next month and a half during the countdown to christmas, I'll probably have made my way through every christmas film ever made!
So if you're like me and a bit eager for the festive holidays to begin, here is a little rundown of my favourite christmas films to fill your cosy nights in until Santa arrives!
1. 'The Santa Clause' franchise
I can't believe it took me so long to watch any of these! I thought with them all being made so far apart (the first in 1994, 2nd in 2002 and the last in 2006!), that the first would be amazing and the last 2 would be rubbish with no continuity whatsoever but I was so wrong! The first is obviously the best one but the others are hilarious as well and can easily be enjoyed by kiddies and adults!
2. Home Alone 2: Lost in New York
This might be a bit of a controversial opinion but I think the second Home Alone installment is so much better than the first! I love the first film of course (don't bother with the later ones!) but I've always wanted to visit New York at christmas time, so this one is perfect for me! It's a christmas eve tradition for me to watch this before bed, even 18 years later...
Just cause, what christmas would be complete without it?!
4. Miracle on 34th Street (1994)
I watched this for the first time ever last christmas and I cried my eyes out through the last half an hour at least! So heart warming, definitely one to watch with the family!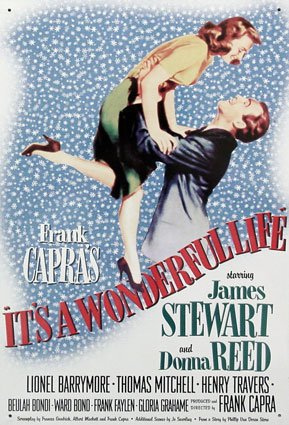 This is my all time favourite film EVER, not just at christmas! It's an oldie but goodie as it's all in black and white which I think puts people off but the story is just so heartwarming and the cast is brilliant! I challenge anyone not to shed a tear whilst watching this!
What are your favourite films to watch over christmas? Let me know in the comments below and follow me on Bloglovin if you want to follow more of my posts :)